LCS Summer 2020 Power Rankings: No Clear Number Two After Week 3
LCS Summer 2020 Week 3 is in the books, here is where the teams sit in our LCS power rankings.
8. 100 Thieves (1-5)
Elo: 246 (-37)
It was quite a frustrating week for 100 Thieves, who were hoping to recover from their rough start (thanks to an incredibly difficult schedule) with two very winnable games in Week 3. The worst part is that 100 Thieves were very much in a position to win both games.
Against CLG, they were in the gold lead for the first 25 minutes before letting the game slip away from them in the late game. Then, against TSM they lost a back-and-forth game that was marked by atrocious macro on both sides. Unsurprisingly, after these subpar performances, the team is looking to make changes including a shakeup to its lineup that includes benching jungler Meteos.
7. Golden Guardians (2-4)
Elo: 307 (-15)
What a schizophrenic weekend for Golden Guardians. After being humiliated by handing Immortals their first win of the season, GGS managed to take down a 4-1 FlyQuest squad in one of the biggest upsets of the weekend.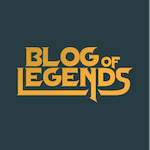 Want your voice heard? Join the Blog Of Legends team!
Write for us!
We should recognize their ADC FBI, who popped off in both games this weekend. He went 3/1/1 on Aphelios in their loss to Immortals a game in which he basically held the Golden Guardians in the lead for almost the whole game. Then, in their win over FlyQuest, FBI went 6/1/4 on Ezreal and did almost 40k damage to champions in that game.
6. CLG (4-2)
Elo: 398 (-22)
The weekend went about as expected for CLG, who beat 100 Thieves but lost to FlyQuest, putting them right where I ranked them going into the season, 6th place. Two players who have been performing above expectations this split so far have been Stixxay and Smoothie in the bot lane. In particular, Stixxay's Ezreal this last weekend (which went a combined 12/3/13 in their two games) was incredibly effective.