LEC: Team Vitality revive playoff hopes with midseason changes
Team Vitality recently announced several changes to their LEC roster which will give fans some much-needed hope heading into the Summer Split.
Less than two years ago, Team Vitality took down League of Legends giants Gen.G and Royal Never Give Up in the 2018 World Championship group stage and were one of Europe's main contenders for international success. Now, they sit dead last in the LEC after picking up just two wins in the Spring Split regular season and have understandably made big changes ahead of the Summer Split.
Lucas "Cabochard" Simon-Meslet and Markos "Comp" Stamkopoulos have retained their places after a relatively strong start to the season, considering the team's overall performance, while Jakub "Jactroll" Skurzyński is expected to fill in at support until new signing Labros "Labrov" Papoutsakis can join up with the Vitality squad.
There's been a big change-up in the jungle and mid lane roles, however, as promising rookies Duncan "Skeanz" Marquet and Lucas "Saken" Fayard return to the Vitality.Bee roster after failing to impress in their first spell on the LEC stage. They will be replaced by former Fnatic Rising jungler Cantoursna "Nji" An and Aljoša "Milica" Kovandžić, who Vitality signed earlier in the year.
In the roster change announcement, Team Vitality stated that their goal for the Summer Split is simple: Qualify for the LEC playoffs. While it may seem like a steep climb from the foot of the standings to the top six, there's no doubt the new-look line-up will be optimistic heading into the regular season on June 12.
Midseason changes are the first step towards climbing the LEC table and reclaiming a place in Europe's elite for Team Vitality.
These new signings may lack LEC experience, but they make up for this with their extensive accomplishments in the second tier of European League of Legends. Between them, the trio won ten trophies in 2019, including Labrov's EU Masters triumph with BIG and a SuperLiga title won by Milica at Vodafone Giants.
Not only that, but each player adds something new to their role that their predecessors failed to bring to the table during their time at Vitality. Skeanz was often limited by his champion pool in the Spring Split, falling back to Gragas and Lee Sin in 13 of his 18 games during the regular season, but Nji is not afraid to lock in more aggressive, carry-oriented champions like Nocturne and Qiyana when the opportunity is there.
It could be argued that Milica offers a wider, more diverse mid lane champion pool than Saken, with Corki, Irelia, and Qiyana high on his list of preferred choices. As for Labrov, the support knows how to avoid dying intentionally as he averaged just 2.2 deaths per game during the Prime League Spring Split, compared to Jactroll's 3.9 deaths per game, the highest of any LEC player.
Obviously, Team Vitality struggled to build any momentum during the Spring Split and these stats could be misleading. Nevertheless, they're all positive signs for the incoming players who will be brimming with confidence after receiving their first chance to prove themselves in the LEC.
It's a baptism of fire for the new recruits though, as they'll face off against Fnatic and G2 Esports in the first week of the Summer Split.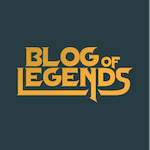 Want your voice heard? Join the Blog Of Legends team!
Write for us!
Following the removal of relegations from the European top division, teams may find it easy to sit idle and only make wholesale roster changes when it suits them.
Team Vitality refuse to take that approach and have transformed a lackluster Spring Split roster into a promising and exciting line-up that has the potential to challenge the top teams and qualify for playoffs in the 2020 LEC Summer Split.