LCS: Spring Split 2021 Week 3 Team Power Rankings
LCS teams have reached the half-way point of the Spring Split, having played each of the other teams once. There is a clear stratification between several groups of teams in our elo-based power rankings, a clear top-two, a competitive middle-tier, and then the bottom teams (you can guess who they are). Let's dive into our mid-split LCS team power rankings.
10. CLG (1-8)
Elo: 255 (-18)
There's really nothing more to say about CLG. Yes, they had two tough opponents this week in C9 and Evil Geniuses, but they also played a very beatable team in Immortals and still lost. Their late game macro is abysmal, their teamfighting is subpar, and they cannot hold onto a lead to save their lives.
If you're looking for silver linings, I suppose you can cling onto the hope that as Broxah gets more time with the team their synergy will improve, but that's grasping. This team is almost certainly eliminated from the playoffs just halfway through the split.
9. Golden Guardians (2-7)
Elo: 298 (+19)
Amidst all the NA import drama, it was very nice to see one of the majority NA-native teams pick up a win last weekend, against a top team in 100 Thieves nonetheless. Unfortunately, this team still just doesn't have any players to be excited or enthused about. Maybe the bright spot is jungler Iconic, but even he is playing at a fairly mediocre level.
Here's how the LCS teams fare in our power rankings after Week 3.
8. Immortals (4-5)
Elo: 300 (+11)
Yes, it's pretty nuts that Immortals are behind FlyQuest despite beating them (and holding a better record). But FlyQuest started the split at a higher point because of their performance in the Lock-In tournament and Immortals have simply not been making up enough ground to catch them.
If you're looking for a bright spot on this roster, though, it has to be mid laner Insanity. He has proved to be one of the better laners in the LCS and is a legitimate top-five (maybe even top-four) mid in the league.
7. FlyQuest (3-6)
Elo: 342 (-22)
FlyQuest is another largely-NA team that has not been able to hang with the big boys atop the standings. It is quite discouraging because it's starting to look like their one marquee win against TSM to start the split was a fluke. I doubt FlyQuest could beat TSM in their current forms.
The one player who has stood out, though, is Josedeodo in the jungle. After a rough start, he has caught up to the form we expected of him going into the season. He's very clearly a top-three jungler in the LCS.
6. Evil Geniuses (5-4)
Elo: 412 (+8)
A great week for EG as they did manage to take down Team Liquid and CLG, but also lost to TSM. Evil Geniuses are the dividing line between the good and bad teams in the LCS, right now. They're definitely a playoff team, but they need to show a lot more if they want to prove a serious challenger to the top teams. The big bright spot for them, though, is Jiizuke returning to form this year.
5. Dignitas (6-3)
Elo: 418 (+21)
An understandable loss to Cloud9 followed by a win over TSM, Dignitas continues to prove that they belong among the best teams in the LCS with their recent play. While there are plenty of signs that the team is getting a bit lucky (they're one of the worst early game teams, but fantastic in the mid game), they're led by a revived Aphromoo, who is having his best split in years.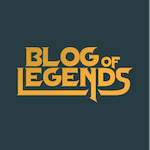 Want your voice heard? Join the Blog Of Legends team!
Write for us!
4. TSM (6-3)
Elo: 430 (+16)
Entering a weekend facing three playoff teams, most TSM fans would have been okay with going 2-1, especially when one win came against a very good 100 Thieves team. Unfortunately, that DIG loss has to sting for TSM, who could have put themselves tied for first with a win there. Despite the hiccup, TSM have recovered from their early season stumbles and are definitely going to be a contender come playoff time.
3. 100 Thieves (6-3)
Elo: 434 (-59)
I anticipated that against a relatively soft schedule 100 Thieves would continue to keep pace with C9 atop the standings. Unfortunately, losses to TSM and (inexplicably) Golden Guardians knocked them down the power rankings.
I'm not ready to push the panic button just yet for the Thieves, since TSM is showing that they're growing stronger as the team and the GGS loss was a bit fluky. Still, 100 Thieves are poised to be a top team if they can hold their performances together.
2. Team Liquid (5-4)
Elo: 468 (-2)
Yes, it's pretty wild that TL are atop the LCS power rankings, still, despite being two games out of first place. Their loss to EG certainly set them back, but defeating Cloud9 just reaffirmed that this team is still one of the strongest in the league. Every single one of their players is rated in our top-three in their position, and I see no reason that they won't be a finalist for an LCS crown.
1. Cloud9 (7-2)
Elo: 484 (-5)
Even though they lost to TL, C9 still managed to keep their spot atop the power rankings after Week 3. Like TL, C9 just has strong players in every position (though not as strong as Liquid's). Unlike Team Liquid, though, C9's teamwork and performance have netted them wins and put them atop the standings. They are the deserving kings of the LCS Spring Split through three weeks.