LCS: Grading All the Moves from Day 1 of Free Agency
The free agent frenzy has hit the LCS and we're here to break down every signing from Day 1 of free agency.
After a month of reflection, the teams of the LCS have begun the process of redeeming their region once again. Free agency kicked off last night, November 16, with the first rounds of signings and trades able to be officially processed by Riot and the league.
Although many of these transactions were heavily rumored or even outright confirmed before free agency began, last night was the beginning of the annual roster shuffle that will determine the power structure of the LCS going into 2021. The biggest question for most fans is, as always, who won free agency?
Today, we will look back at all the moves from Day 1 of free agency among the LCS teams. We'll be looking at who teams brought in versus who they swapped out and grading the move, considering cost, import slot, and overall talent. And, for clarification, we will only be reporting on those moves confirmed by either the teams themselves or reputable sources such as Inven Global or Jacob Wolf.
TSM Adds Huni for Broken Blade
Probably the biggest and most shocking transaction of the night was the announcement that TSM would be buying out Heo "Huni" Seung-hoon from Evil Geniuses as their new top laner to replace Sergen "Broken Blade" Çelik, who departed for FC Schalke 04 of the LEC. The move came as a surprise to most fans, as sources had previously been indicating that TSM would be going after Licorice or Impact as their top laner.
Obviously, a big reason for this move is the fact that Huni has now become a North American resident, freeing up an import slot for TSM. However, the Huni for Broken Blade transaction makes little sense. The two players have a very similar style and Broken Blade is a straight-up better player.
In addition, this move is a bit baffling considering that there are other native top laners – notably former GGS and TSM top laner Hauntzer and FlyQuest top laner Solo – that I would rank ahead of Huni. It's the beginning of a new regime for TSM under head coach Bjergsen, so we will have to hope he has a reason for this buyout, but it makes no sense on the surface.
Grade: D-
FlyQuest Adds Deftly for WildTurtle
The addition of Matthew "Deftly" Chen, presumably to replace Jason "WildTurtle" Tran, came as part of the trade that sent Ignar to Evil Geniuses. This is a bit of a calculated risk for a FlyQuest team that appears to be rebuilding and losing most of that core that took them to Worlds 2020.
WildTurtle certainly didn't have the best season last year, as he was at times benched and split time with Brandon "Mash" Phan, so I understand the reasoning for this move. Deftly has proven that he is at least a bottom-three LCS AD Carry, with perhaps the potential to move closer to that top five spot if he has the right lane partner. I'll be excited to see how he fares with a full season's look, but I don't know if this is necessarily an upgrade.
Grade: C
Evil Geniuses Adds Ignar for Zeyzal
Lee "Ignar" Dong-geun was probably going to be one of the best supports available to LCS teams in free agency, and it appears that EG are the lucky ones who have managed to acquire him. For my money, Ignar is a top-three support in the LCS, so this is a massive victory for Evil Geniuses, even if they did have to give up the vastly underrated Zeyzal in the process.
Grade: B+
FlyQuest Adds Josedeodo for Santorin
Santorin was poised to get a huge payday (deservedly so) in free agency, which meant that FlyQuest was going to be in the market for a jungler. With their roster blowing up, they had the import slots and some money to go looking for a good-value jungler and they appear to have found that in Brandon Joel "Josedeodo" Villegas, the former jungler of LLA's Rainbow7.
To me, this is great scouting and value from FlyQuest, as Josedeodo had been dominant in the LLA and had a great showing at Worlds 2020. The only question I have is whether they could have found similar value in the LCS (for instance, in Contractz or making a run at Closer) without sacrificing the import slot. However, that's really nit-picking and I think this is a fantastic value signing.
Grade: A-
100 Thieves Add Closer for Contractz
Can "Closer" Çelik had been one of the breakout stars for Golden Guardians last year, which is why it was such a shock to see them so quickly move on from him, trading him to 100 Thieves. This move's effectiveness is bolstered by the fact that Closer will be joined by teammates FBI (also acquired in the trade) and reportedly, Damonte and huhi.
I do love that they'll be pairing Closer with a strong top laner that he can play through early in the game with 100 Thieves retaining the best top laner in the LCS, Ssumday. The only downside to this move is that it caused the Thieves to move on from their own capable jungler, Juan Arturo "Contractz" Garcia. I actually had Contractz graded higher than Closer, so this is a downgrade from a talent level in my opinion. The extenuating circumstances, though, make this an overall net positive for the Thieves.
Grade: B
100 Thieves Add FBI for Cody Sun
Now this is a home run, as the Thieves followed up their acquisition of Closer by addressing one of their biggest areas of weakness. They swapped their underperforming ADC Cody "Cody Sun" Sun for a player that I thought was deserving of MVP consideration, Ian Victor "FBI" Huang.
FBI ended up being my third-highest graded ADC in the league at the end of 2020, while Cody Sun was ranked ahead of only Stixxay and Apollo. From a pure talent perspective, it's a win, because of the new OCE import rule he will not take an import slot, and he's likely going to be joined by his lane partner in huhi. All around, this is a great add for 100 Thieves!
Grade: A+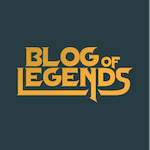 Want your voice heard? Join the Blog Of Legends team!
Write for us!
Evil Geniuses Add Impact for Huni
Man, I was really looking forward to flaming TSM for adding Impact, who I've long considered to be one of the most overrated top laners in the LCS, only for TSM to make the even stupider move by getting Huni. In response, EG went and added Jung "Impact" Eon-yeong as their starting top laner.
From a stylistic perspective, I understand the reasoning of the move. With an aggressive jungler, mid, and support, having a weak-side top laner who can absorb pressure makes sense for EG. However, from a pure performance standpoint they made the same mistake TSM made by passing up on options like Hauntzer and Solo.
What's worse, EG may have actually made a worse move than TSM since Impact has shown to have a very limited champion pool and playstyle. Huni actually out-performed Impact according to my grading in 2020, so from a talent perspective this is also a loss for EG.
Grade: F
Immortals Add Revenge for Allorim
Look, I get Immortals wanting to go for a young, native team following last year's debacle with sOAZ, Apollo, and Hakuho, but I don't think this move is the way to do it. Mohamed "Revenge" Kaddoura ranked second-worst among Academy top laners in KDA, and was bottom five in stats such as damage per minute, kill participation, damage share, and vision score per minute. He proved to be a decent laner and splitpusher, but that's about it.
The only upside of this move is that Immortals moves on from Allorim, who was quite underwhelming in 2020. That said, Revenge has not proven that he will necessarily be an upgrade. With Solo and Hauntzer still out there, this is a move that has to be about cost over being competitive.
Grade: D
FlyQuest Adds Licorice for Solo
While I'm sad to see Colin "Solo" Earnest once again without a team, I can't blame FlyQuest from moving on from him in favor of Eric "Licorice" Ritchie. Licorice has been one of the best players in the LCS for the past two to three years, with a diverse playstyle, great laning prowess, and solid macro play. The only real question about this move is how much of Licorice's success was due to Cloud9 around him, but I think he's still an easy top-three LCS top laner.
Grade: A
CLG Adds Broxah for Wiggily
After being heralded as the missing piece for a Team Liquid that was looking to finally make a deep run internationally, Mads "Broxah" Brock-Pedersen, was left in the lurch after the end of a disappointing 2020. Now, it appears the former Fnatic jungler will be on the move to CLG, replacing Raymond "Wiggily" Griffin.
To me, this is an instance of yet another North American team recycling underwhelming talent. TL shouldn't have been bringing in Broxah last year and CLG shouldn't be looking at him for their starting role this year. While, yes, talent-wise he is an upgrade over Wiggily, that's not saying much considering Wiggily was the lowest-rated jungler in the LCS last year. I would have preferred to see CLG try to add a promising Academy jungler or an OCE import (I'd love to see Legacy's Leo "Babip" Romer have a shot in NA) over Broxah.
Grade: D+
FlyQuest Adds Palafox for PowerofEvil
This is going to hurt FlyQuest, though, as they lose probably their best player in Tristan "PowerOfEvil" Schrage, rumored to be going to TSM. In his place, FlyQuest opted to pick up a player in Cristian "Palafox" Palafox that many saw as the best Academy player last year. Indeed, just looking at his Academy numbers last year, Palafox was top three in just about every major statistical category.
I won't say this is a fantastic move, as Palafox will be a clear downgrade from PoE in terms of raw talent. Plus, he will need time to adjust to the talent level in LCS versus Academy, and we've all seen Academy prodigies flame out in the LCS. That said, this is a good fallback plan for FlyQuest as they take a calculated risk.
Grade: B
FlyQuest Adds Diamond for Ignar
Very much in the same situation as the PoE for Palafox swap, FlyQuest are undoubtedly losing a great asset to their team with Ignar departing and have chosen to replace him by going with another C9 Academy player in David "Diamond" Bérubé. Unfortunately, I don't think Diamond has as high a ceiling on his play in LCS as Palafox does, judging by how he performed in Academy last year. The only good thing I can say for this move is that at least Diamond has played briefly with new FlyQuest ADC Deftly, as they were both on the Cloud9 Academy team in Summer 2019.
Grade: C