League announces rotating game modes for December
League of Legends has finally announced their rotating game modes for all of December leading to the new year.
Ah yes, League of Legends has finally let Summoners all across the world know their rotating game modes for the entire month of December. For those that have yet to try the new modes, it's the perfect time to fire them up.
Below are the time frames and modes available to all Summoners for the month of December:
12/9 – 12/12: Nexus Siege
12/14 – 12/19: Legend of the Poro King
12/23 – 12/26: Legend of the Poro King
12/30 – 1/2: Legend of the Poro King
In case you've never played these modes, they're truly different than anything usually seen in League. For Nexus Siege, Summoners play a game of attack and defense in a mode that is filled with many explosions and a fast-paced style of destroying your enemies nexus.
Each team starts out either attacking or defending with the ability to earn siege weapons over time. After the attacking team wins, teams switch and the roles are reversed. Whichever team gets the fastest win, leaves the match victorious. The siege weapons are awesome and truly makes this mode a great one for Summoners looking for something a bit different.
The Legend of the Poro King mode is another excellent style of playing League. Similar to a snow fight or even dodgeball, Summoners are able to have their champions throw Poros at enemy champions with hopes of summoning the Poro King.
Once you've hit 10 champions with the "Poro Toss" ability, Summoners can activate the Poro King who fights for your team. Champions can then dash to the Poro King to truly turn the tide of battle into their favor at any given time when he's on the map.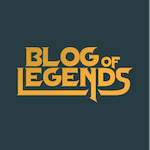 Want your voice heard? Join the Blog Of Legends team!
Write for us!
Overall, with an emphasis on the Legend of the Poro King game mode to end 2016 on a great note, it should create some pretty epic moments in League. What has been your favorite rotating game mode so far this year? Please leave your comments below!